INKHOPPER Festival 2016
Lowriders, Bikes, Tattoos, Foodtrucks & More
The venue Maschinenhalle of Zeche Carl in Essen (Germany) will open its doors for the INKHOPPER Festival 2016 on July 30th and 31st for the first time ever. You can expect live Tattoo (Lebenslaenglich Tattoos & Art Faktors from Essen), finest international Lowrider show, Custom Cars & Bikes, Street Food & Ice Cream, Cocktails, Beers (!), live Barbershop, live Music & Djs, live Graffitti (by SPONK DESIGN), live Pinstripes, live Engraving, Photoshootings and much more!
Special Guests: scene star Estevan Oriol (Los Angeles, CA) and REDA Photography (Paris, France).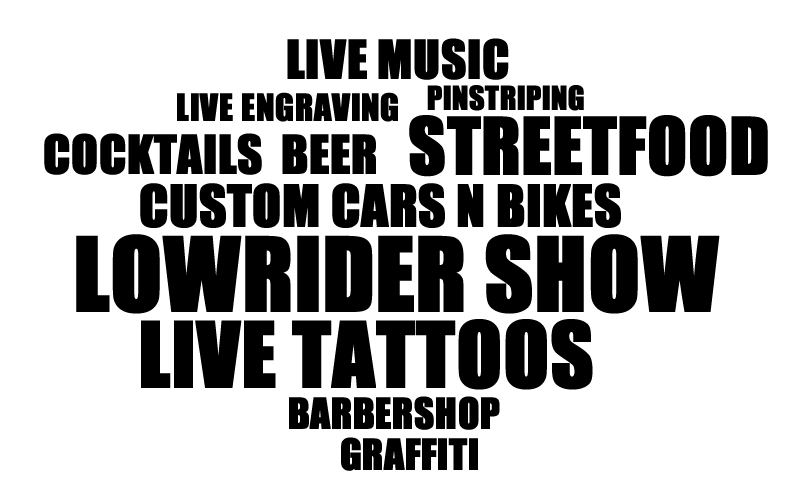 Get your ticket and join the event!
30./31.07.2016 in Essen / Zeche Carl
The Tattoo Scene and the Chicano Lowrider Scene go since ever hand in hand, though the Lowrider-Community doesn't get that much attention in Europe yet. INKHOPPER Festival will change this in the Ruhr area!
Get the ticket and be there with us
Daypass (Tagesticket): 10,00 €
(buy ticket)
Weekendpass (Wochenendticket): 18,00 €
(buy ticket)
Childern up to 14 yrs free of charge.